JT Nesbitt - Bienville Legacy
A couple of years ago, JT Nesbitt released the first drawings of a new motorcycle, looking more like a fantasy concept, it was hard to believe it would ever be built, let alone look anything like what he envisioned.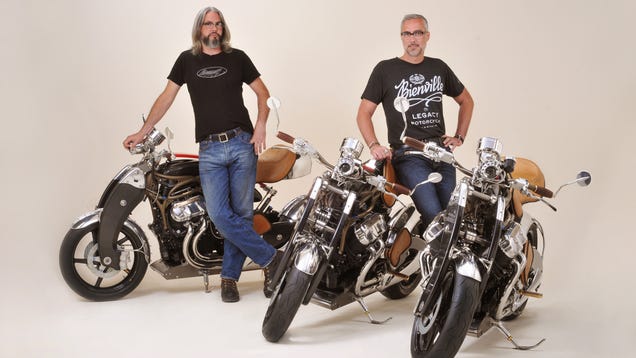 Yet here we are, two years later and the Bienville Studios Legacy Superbike, has been built, three of them, in fact, looking just like the drawings we were originally shown.
The engine is a fuel-injected Motus MV4R, which in naturally-aspirated form puts out 185 HP. But it's also offered with an optional supercharger, bring output up to over 300 HP in race configuration.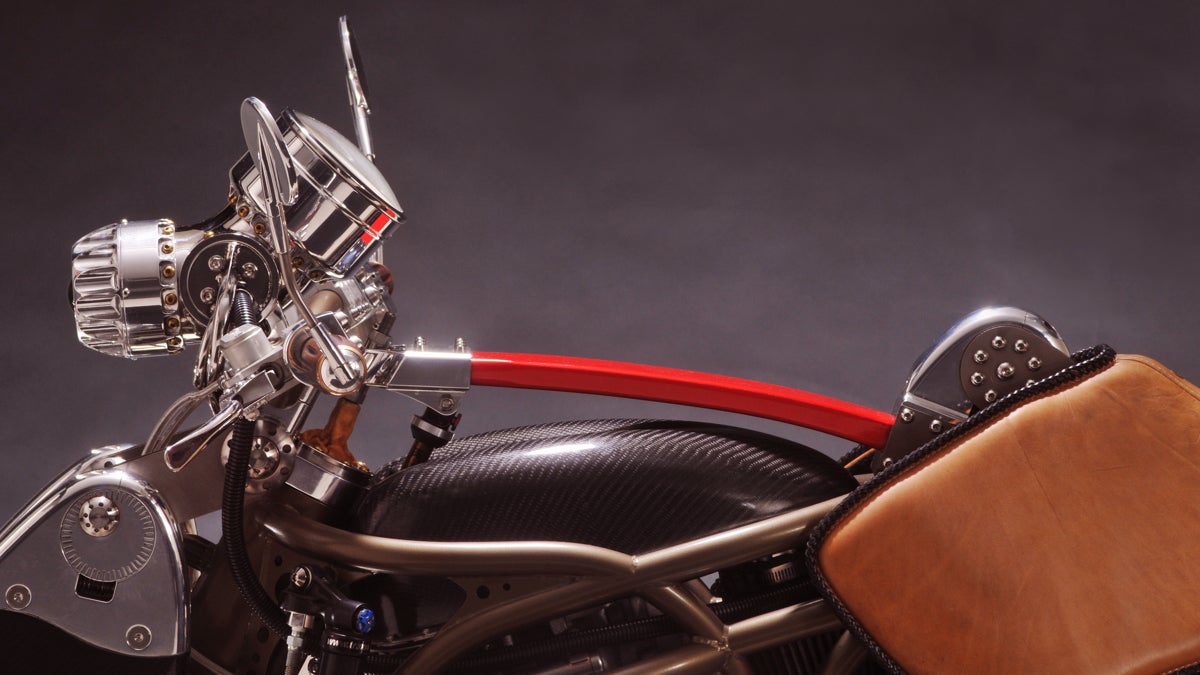 That four-pot acts as a stressed member, nestled inside a 4130 chromoly chassis that only weighs 23 pounds. Overall weight is around 400 pounds, thanks to carbon fiber wheels at each end and a split system, four-gallon fuel tank.
Bienville Legacy Superbike by JT Nesbitt
JT Nesbitt is a designer and builder with his own ideas, going against the grain and often in entirely new directions, but whatever he builds, you can be sure it won't be commonplace and, with this build, he doesn't disappoint.
Bienville Legacy Superbike by JT Nesbitt Unveiled
Three 4-cylinder motorcycles commissioned by the American Design and Master-Craft Initiative (ADMCi) prove a new business model for innovation, allowing a world-famous designer to achieve his penultimate work.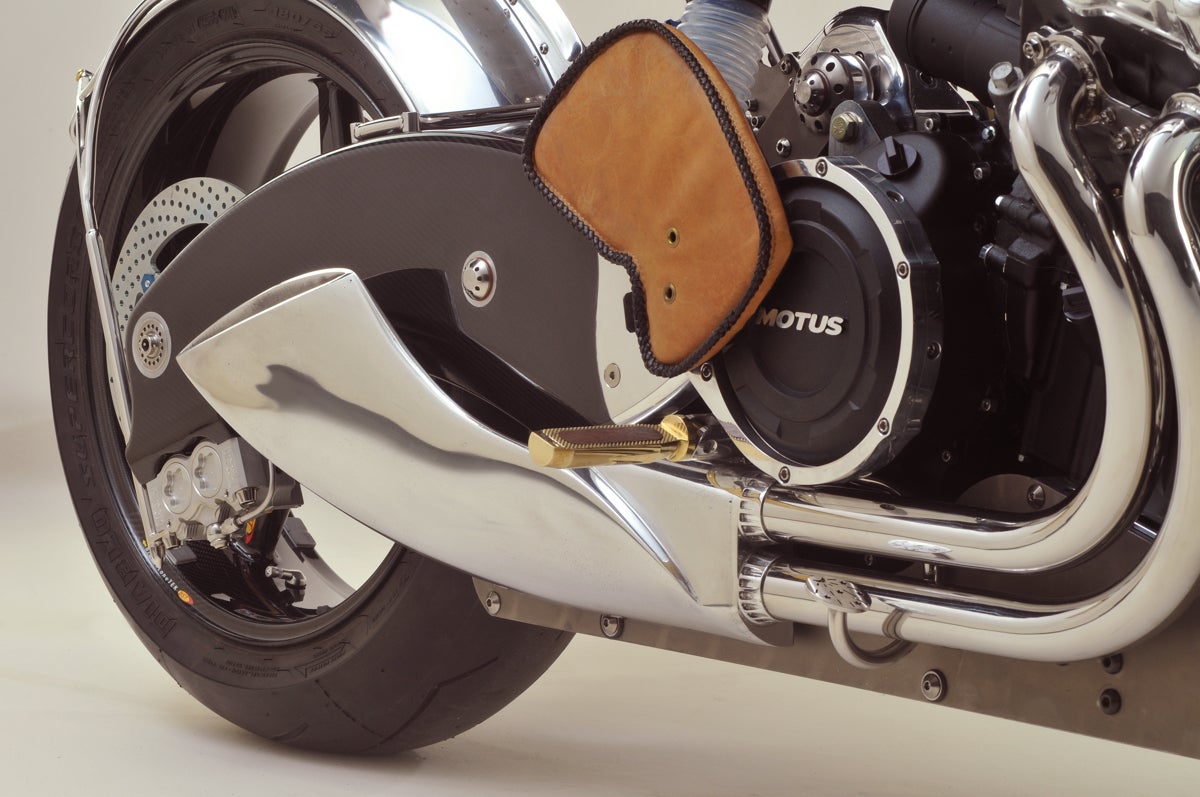 CHICAGO – October 27, 2014 – Bienville Studios, a design and engineering shop out of New Orleans specializing in motorcycle innovation, announced today the completion of its commission with the American Design and Master-Craft Initiative (ADMCi). This work completes two years of active design and fabrication on the heels of over eight years planning and design exploration. The result is an entirely new vehicle, reinventing how motorcycles function from the ground up.
Break-through suspension design and steering integration have already earned patent coverage with applications pending in bike setup and geometry. The look of the bike itself is a superb combination of form following function, establishing a visual design language unique to JT Nesbitt and his home in New Orleans.
Bienville Legacy Clamp, Gauges and Handlebars
Nesbitt notes, "I've waited a long time to make a design statement like this and I'm proud to be doing it in partnership with ADMCi. It would not have been possible without the extraordinary help and life-long friendships I'm so fortunate to have in this industry."
Jim Jacoby, the founder and CEO of ADMCi, the sponsoring organization, adds, "As our first commission, it was crucial that the master-craftsman we engaged 'hit it out of the park.' There is no doubt JT's accomplishment will advance our messages of universal design principles and the critical need for master-craftsmanship as a technological, economic, and cultural driver."